Lydford Gorge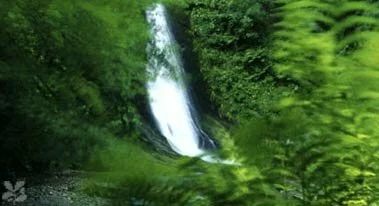 Visiting
Opening hours
Gorge, shop and tea-rooms 13 Feb - 21 Feb 2010; 11 - 3:30 Mo Tu We Th Fr Sa Su; 13 Mar - 3 Oct 2010 10 - 5 Mo Tu We Th Fr Sa Su; 4 Oct - 31 Oct 2010; 10 - 4 Mo Tu We Th Fr Sa Su; Gorge (partially open) and tea-rooms 6 Nov - 19 Dec 2010 11 - 3:30 Sa Su
Contact
Tel. 01822 820 320
This lush oak-wooded steep-sided river gorge (the deepest in the South West), with its natural beauty, fascinating history and many legends, can be explored through a variety of exhilarating short or long walks. Around every corner the river Lyd plunges, tumbles, swirls and gently meanders as it travels through the gorge. Throughout the seasons there is an abundance of wildlife and plants to see, from woodland birds to wild garlic (you can smell it too) in the spring and fungi in the autumn. Note: strenuous walking, rugged terrain, vertical drops. Unsuitable for visitors with heart complaints or walking difficultes.

* Discover the magical 30-metre-high Whitelady Waterfall.

* Walk out over the bubbling Devil's Cauldron.

* Watch woodland birds from the bird hide.
Accommodation Options
Cottages
Holiday Parks
Hotels
Caravans
Bed and Breakfasts
Youth Hostels