Torquay Museum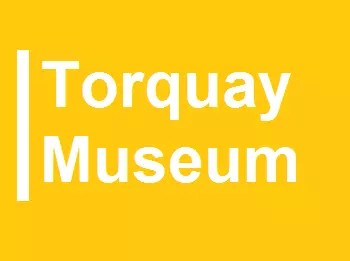 Visiting
Opening hours
Monday – Saturday 10.00am – 5.00pm (last entry at 4.00pm) Sundays from Mid July to September 1.30pm – 5.00pm We are closed on Christmas Day, Boxing Day and New Year's Day
Contact
Tel. 01803 293 975
Torquay Museum houses Britain's only Agatha Christie gallery, dedicated to her life story. There are amazing artefacts from Torquay's famous Kents Cavern prehistoric caves, including the oldest human fossil in Britain - a 37,000 year old jawbone. A new interactive Explorers Gallery traces the incredible journeys made by Torquay's famous explorers, including the hero of Brad Pitt's movie, The Lost City of Z - Percy Harrison Fawcett, who spent years exploring the jungles of South America.

Upon entering Torquay Museum you step into the grandeur of a late Victorian Entrance Hall. Refurbished in 2001 a brass plaque which records the founders of the Torquay Natural History Society (which later became the Torquay Museum Society), surmounted by a truly monumental hand carved wooden frame has pride of place at the entrance.A series of sculptures, including a beautiful bust of Elizabeth Williams Johnson sculpted in Carrara marble in 1818 and also a bronze figure of Mercury which used to adorn the roof of the Torquay Pavilion building, line the entrance.

Before you climb the stairs to enter the main Museum galleries raise your eyes to the ceiling and behold the Japanese man kite suspended above you. This unique life size reconstruction of the "spy in the sky" marks the start of your journey of exploration to discover amazing artefacts from Torbay and around the world.
Accommodation Options
Cottages
Holiday Parks
Hotels
Caravans
Bed and Breakfasts
Youth Hostels