Cottage Holidays in Musbury
You searched for cottages in Musbury. Displaying results 1 to 1 of 1.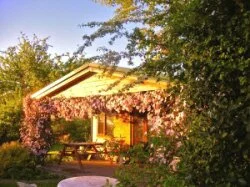 Orchard Cabin is a tranquil haven nestling in stunning countryside with Sea Views down the Axe Valley. There is accommodation for 4/5 a generous welcome pack and a very competitive tariff starting at £250...
Accommodation Options
Holiday Parks
Hotels
Caravans
Bed and Breakfasts
Youth Hostels