Burrow Farm Gardens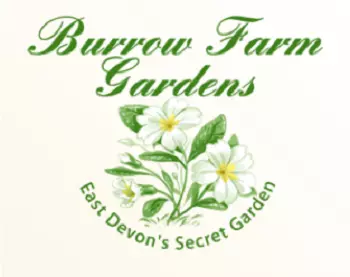 Visiting
Opening hours
April 1st to October 31st
Contact
Tel. 01404 831 285
A beautifully landscaped ten acre garden created over the last fifty years by Mary Benger. Awarded *star status in the 'Good Gardens Guide', Burrow Farm Gardens will appeal to both the plantsmen and those seeking a relaxing walk round a tranquil garden with stunning views. It includes a fascinating woodland garden created in an ancient Roman clay pit, and the most recent addition is the Anniversary Garden, created to celebrate the gardens 50th anniversary.

Visit the nursery where you will find an interesting selection of plants and find Mary Benger at hand to give advice if required. The gift shop stocks many locally sourced items including jams, chutneys and birthday cards. Bird baths, tables and chairs and many other garden ornaments available to add to the atmosphere in your own garden.

Homemade Cream Teas and light refreshments will complete your day's enjoyment at Burrow Farm Gardens.
Accommodation Options
Cottages
Holiday Parks
Hotels
Caravans
Bed and Breakfasts
Youth Hostels