Coleton Fishacre Garden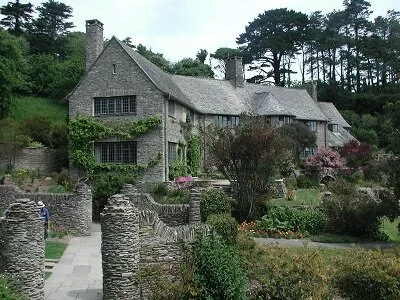 Visiting
Opening hours
Every day except Thursday and Friday from 1 Mar - 31 Oct 10 10:30am - 5pm
Contact
Tel. 01803 752 466
Travel back in time to the Jazz Age at the holiday home of the D'Oyly Carte family. You can lose yourself in the magical 12-hectare (30-acre) garden: viewpoints give enticing glimpses out to sea, paths weave through glades past tranquil ponds, and tender plants from the Mediterranean, South Africa and New Zealand thrive in the moist and sheltered valley. This most evocative of holiday homes, built in the Arts & Crafts style, is imbued with 1920s' elegance. A light, joyful atmosphere fills the rooms and music plays, echoing the family's Gilbert and Sullivan connections. Note: narrow busy approach lane, reversing required especially around busiest time (1 to 2:30)

Soak up the gorgeous Art Deco style in the house.
Play the Bluthner piano in the Saloon.
Explore the network of pathways through the valley garden.

Guided garden walks every day at 2:15. Family activity packs, quizzes and trails. Exhibitions by local artists in the house. Music and theatre events in house and garden. Dogs: Dogs on leads only on surrounding National Trust land. Dog creche. Magnificent coastal footpaths.
Accommodation Options
Cottages
Holiday Parks
Hotels
Caravans
Bed and Breakfasts
Youth Hostels