Compton Castle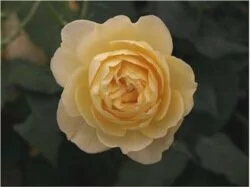 Visiting
Opening hours
Mondays, Wednesdays and Thursdays between 4th April and 31st October. From 10:30am to 4:30pm
Contact
Tel. 01803 661 906
A rare survivor, this medieval fortress with high curtain walls, towers and two portcullis gates, set in a landscape of rolling hills and orchards, is a bewitching mixture of romance and history. Home for nearly 600 years to the Gilbert family, including Sir Humphrey Gilbert, half-brother to Sir Walter Ralegh. Note: credit cards not accepted. Few rooms open. Restricted access for those with limited mobility.

■ Feed your imagination among machicolations, spiral staircases and squints.
■ Discover Sir Humphrey Gilbert, Elizabethan adventurer and explorer.
■ Enjoy the lovely rose, knot and herb gardens.

Explore the House, squirrel and garden trails. Walks with the gardener throughout the season and on National Gardens Scheme garden day. Dogs: Assistance dogs only.

Compton Castle, Marldon, Paignton, Devon. TQ3 1TA.
Accommodation Options
Cottages
Holiday Parks
Hotels
Caravans
Bed and Breakfasts
Youth Hostels