Dartmouth Castle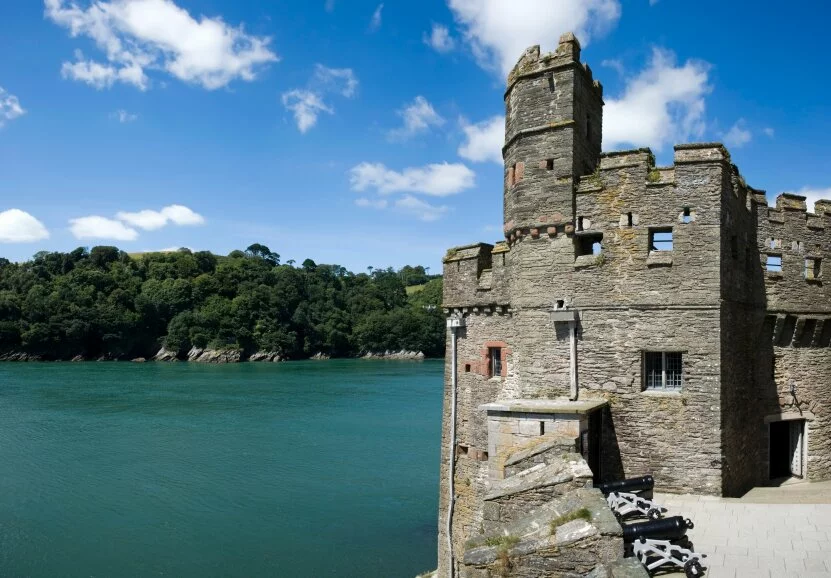 Visiting
Opening hours
Winter Opening: 10.00am - 4.00pm Saturday and Sunday Only.
Contact
Tel. 01803 833 897
One of the most picturesquely-sited fortresses in England. For over 600 years Dartmouth Castle has guarded the narrow entrance to the Dart Estuary and the busy, vibrant port of Dartmouth.

This fascinating complex of defences was begun in 1388 by John Hawley, privateering Mayor of Dartmouth and the prototype of the flamboyant 'Shipman' in Chaucer's Canterbury Tales. About a century later the townsmen added the imposing and well-preserved 'gun tower', probably the very first fortification in Britain purpose-built to mount 'ship-sinking' heavy cannon. Climb to the top for breathtaking views across the estuary and see how it could be blocked in wartime by a heavy chain.

Unusually incorporating the fine church of St Petrocs, the castle saw action during the Civil War, and continued in service right up until the Second World War. Successive up-dating included the Victorian 'Old Battery' with its remounted heavy guns, guardrooms and maze of passages to explore. Here a dramatic film sequence recreates a Victorian gun-firing, and throughout the fortress displays retell the six centuries of castle history.

Visiting Dartmouth? Complete your day out with a picturesque river boat trip to the castle from the town quay, landing you a minute's walk from the castle.
Accommodation Options
Cottages
Holiday Parks
Hotels
Caravans
Bed and Breakfasts
Youth Hostels