North Devon Maritime Museum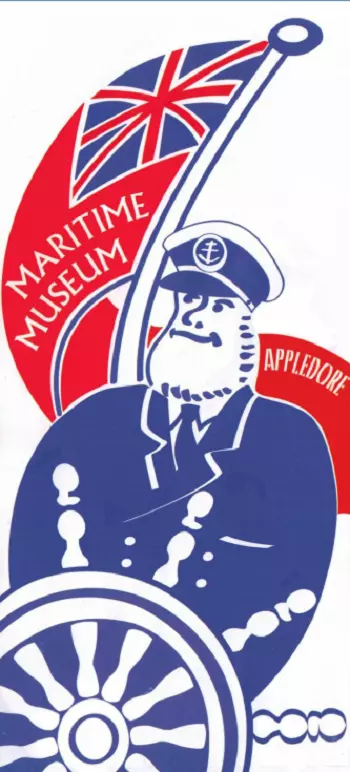 Visiting
Opening hours
Mon - Fri: 11.00-17.00 Sat - Sun: 14.00-17.00.
Normal opening hours from 1st May to 30th September. Closed for lunch 1pm to 2pm. Easter to end April and 1st to 31st October - 2pm to 5pm only.
Open during Winter months for researchers, by appointment
Contact
Tel. 01237 422 064
Postcode EX39 1PT
The North Devon Museum Trust was set up in 1973 to work for better museum provision locally. It relates equally to the districts administered by Torridge and North Devon District Councils. It runs this Maritime Museum and also has in store a significant agricultural collection, which will eventually form part of a heritage centre depicting all aspects of life in the region.

The Trust's collections reflect the history and lives of the people of this area of North Devon. Bounded roughly by Exmoor to the east, Dartmoor to the south, the Atlantic Ocean to the west, the island of Lundy and the Bristol Channel to the north. The collections cover four main themes - Maritime history, Agriculture and the Countryside, Social history and Industries including shipbuilding.

Maritime History: The Trust's collection, housed mainly at Odun House, Appledore, covers the many aspects of our region's maritime trades and their worldwide connections. These include shipbuilding and all the ancillary crafts of our local seaports, social history of the families of mariners or fisherman and economic history of maritime trades. There is also a collection covering the experimental work of C.O.X.E. (Combined Operations Experimental Establishment), which developed all types of amphibian craft, landing craft, beach clearing machines and specialised ships equipment for the invasion of Europe in 1944.
Agricultural Collection: The Agricultural Collection has over 260 items connected to farming, rural crafts and life in the North Devon countryside. These range from horse drawn equipment and vintage tractors to small items of dairy equipment. The archives have documents and photographs connected with North Devon farming, milling and the timber trade. The bulk of this collection is in storage and only available for research by appointment.

The Trust depends mainly on donations and grants, and is grateful for the support of the councils and organisations listed on the board in the entrance hall. As it aims to promote education in the widest sense, entrance fees are kept as low as possible, particularly for children.
Accommodation Options
Cottages
Holiday Parks
Hotels
Caravans
Bed and Breakfasts
Youth Hostels